Phineas and Ferb: Thank You, Perry!
A Read-Along eBook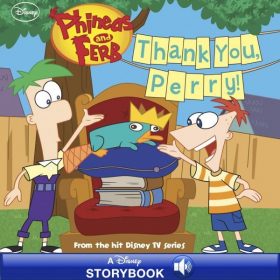 Read-Along with Disney!
When Perry accidentally helps Phineas and Ferb finish one of their creations, all the kids throw him a party to thank him. Perry appreciates the gesture, but the party is keeping him from stopping Dr. Doofenshmirtz and his latest evil scheme!
Follow along with the word-for-word narration to find out if Perry gets away in time to save the Tri-State Area!
Released

Pages

ISBN

Age Range