The Amazing Spider-Man 2: Spider-Man vs. Electro
A Read-Along eBook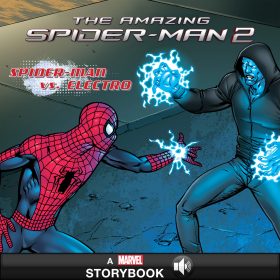 Read along with Marvel!
When the amazing Spider-Man hears that a Super Villain is terrorizing Times Square, he swoops into action.  Arriving on the scene, Spidey finds a man in a hood pulsing with blue energy:  Electro!
Now hundreds of innocent bystanders are in harm's way, and endless energy is at Electro's fingertips.
Follow along with the word-for-word narration to find out if the wall-crawler can stop New York City's newest menace…before he is zapped like a bug!
Released

Pages

ISBN

Age Range