World of Reading Avengers: The Avengers: Assemble!
A Read-Along eBook (Level 2)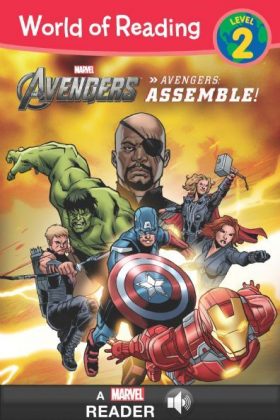 Read along with Marvel!
No single hero can defeat the evil Trickster, Loki—but with six of Earth's Mightiest Heroes combined, they stand a chance! Follow along with word-for-word narration and find out how Thor, Captain America, Iron Man, Black Widow, Hawkeye, and the Hulk all first met and what forces them to band together to form the Avengers!
Released

Pages

ISBN

Age Range