Women: The National Geographic Image Collection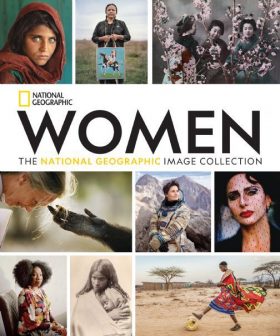 Drawn from the celebrated National Geographic archives, this inspiring photography collection—now in a bite-sized, giftable package—presents women from around the globe, accompanied by personal stories, revelatory interviews, and new portraits of female luminaries like Roxane Gay, Gloria Allred, Nancy Pelosi, and Tarana Burke.

This powerful book from National Geographic plumbs its iconic Image Collection to showcase the history of women around the world. Filled with 400-plus stunning photographs from more than 30 countries taken over the past 130 years, each page creates a searing portrait of what it means to be female. Shot by famed National Geographic photographers like Lindsay Addario, Erika Larsen, and Amy Vitale, this provocative collection examines women's lifestyles across world cultures, from historic suffragette images to the haunting green-eyed "Afghan girl." Featuring interviews with activists and personalities including Chimamanda Ngozi Adichie and Ellen Pao, the book illustrates where women have been, where they are now, and where they are going. Here, at last, is definitive proof that the future is female.
Released

Pages

ISBN

Age Range