5-Minute Star Wars Stories Strike Back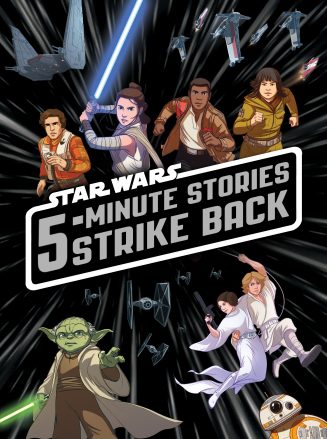 Blast off into hyperspace with these twelve action-packed Star Wars tales that retell pivotal scenes from throughout the saga!
A brand new collection of twelve action-packed retellings that span the enter Star Wars saga—including two tales from Star Wars: The Last Jedi! These exciting stories can each be read in just five minutes—perfect for galactic adventures at lightspeed!
Released

Pages

ISBN

Age Range

Illustrated By