Captain America: The Winter Soldier: Rescue at Sea
A Read-Along eBook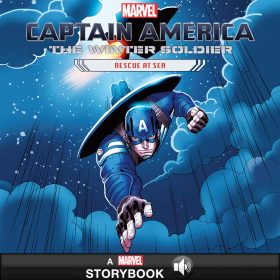 Read-Along with Marvel!
A villain known as Batroc is holding hostages for random aboard the Lemurian Star, so Captain America and his team are called in to save the day!
Can Cap, Black Widow, and the team stop this team of mercenaries in time . . . or will Batroc escape with the ship and the hostages?
Follow along with word-for-word narration to find out.
Released

Pages

ISBN

Age Range