Team Spidey Does It All!
My First Comic Reader!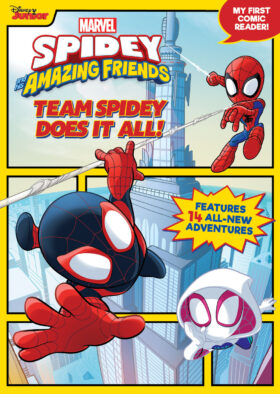 Swing into the world of comics with everyone's favorite web-slinger! My First Comics is an easy-to-read comic book that introduces young fans to graphic novels with simple text, accessible layouts, and clear storylines about Spidey and his amazing friends. Kids get to learn the basics of "comics grammar" while exploring themes of teamwork, adventure, and friendship. My First Comics is the perfect introduction to comics for 5 to 7-year olds, as well as fans of the new hit TV show!
Released

Pages

ISBN

Age Range