National Geographic Readers: Animal Doctors (Level 1)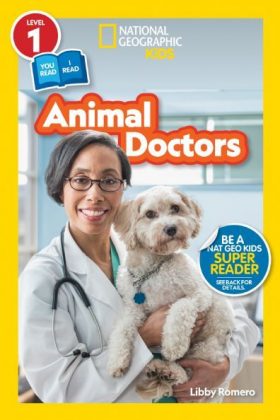 THE VET IS IN! Join animal doctors as they care for cuddly pets and farm animals, rehabilitate cool wild animals, and rescue big sea life in this Level 1 Co-reader!
Through this delightful beginning reader, youngsters and their grown-ups can follow veterinarians throughout their day as they care for sick and healthy animals, from house pets to zoo and ocean animals.
National Geographic Kids Readers have been a hit in the beginning reader category, and this book builds upon that success with a different approach–parents and children reading together. With the same combination of careful text, brilliant photographs, and fun approach to high-interest subjects that has proved to be a winning formula with kids, National Geographic Co-readers provide one page of adult read-aloud and one page of kid read-aloud text on each spread, building toward a collaborative reading experience.


Fans of Disney Junior's hit television series Doc McStuffins will love this introduction to real-life animal doctors and rescues!
Released

Pages

ISBN

Age Range