Doggy Defenders: Cadi the Farm Dog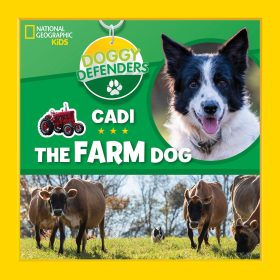 Calling "Paw Patrol" fans and all dog lovers! Follow the real-life adventures of dogs with jobs as they help their communities and save the day.
In this endearing read-aloud picture book, readers meet farm dog Cadi and follow her as she spends an exciting day at work. Gorgeous photography brings to life the true stories of Cadi's role as a hardworking farm dog in Virginia. Simple, lyrical text lets readers journey along as Cadi herds cows, watches over her animal friends, and protects the farm. Young readers will fall for this witty and daring tale of heroism, along with aww-worthy photographs. Good dog, Cadi!
Released

Pages

ISBN

Age Range