The Book of Heroes: Tales of History's Most Daring Dudes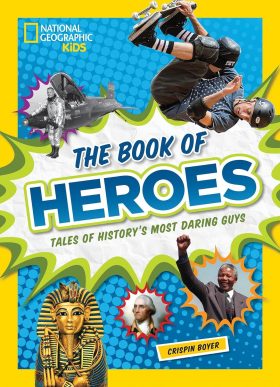 Everybody needs a role model! Discover the true stories of superheroes, rebels, world leaders, action heroes, sports legends, and many more daring dudes, all of whom played their part to make their mark, make a contribution, and make the world a better place.
From Abraham Lincoln to Sitting Bull, Stephen Hawking to Galileo, these cool guys had the boldness, bravery, and brains to meet the challenges of their day. With a fun design, engaging text, and high-quality photographs, this is ultimate hero guide and keepsake for 21st century kids.
Released

Pages

ISBN

Age Range