Housesitting at Tony's
World of Reading: Spidey and His Amazing Friends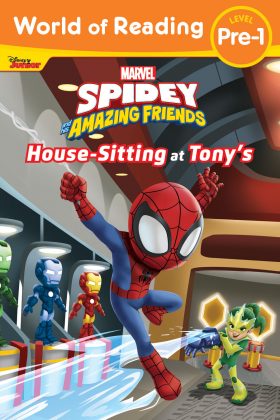 Who's that swinging through the sky? It's Spidey and His Amazing Friends!
Spidey and His Amazing Friends visit Tony Stark's home for the first time in this leveled reader. When duty takes Ironman away from home, it's up to Team Spidey to stop Electro from becoming more powerful!
Explore the World of Reading 
Disney's World of Reading series provides emerging readers with books that inspire and excite them, featuring characters they love. Each level is designed to help readers navigate the wonderful world of reading at just the right pace.
Released

Pages

ISBN

Age Range