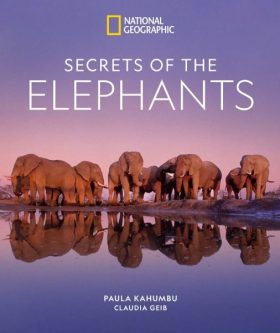 Companion to the National Geographic television series, this book reveals the remarkable intelligence, family loyalty, unique personalities, and fascinating behaviors of elephants.
As big as a bus, weighing up to 11 tons, elephants have fascinated us for centuries, but only recently have scientists been able to observe their innermost workings as individuals, families, and herds. This enlightening book—companion to the highly anticipated televisions series from National Geographic—takes us to the few places in the world where elephants roam. Filled with glorious photography and groundbreaking narratives of current science, these pages capture the life and behavior of these iconic creatures as never before seen.
We also meet the researchers and conservationists dedicating their time and risking their lives to understand and protect the world's two species, African and Asian, as they share new insights into elephant culture.
Combining authoritative, cutting-edge knowledge with world-class photography, Secrets of the Elephants reveals behavior never before witnessed—and sounds a clarion call to honor and protect these magnificent animals.
For animal lovers, and especially for those wanting to extend the fascination of the Nat Geo Channel's companion series and enter even more deeply into the lives of these charismatic creatures, Secrets of the Elephants will thrill, inform, and delight.
Released

Pages

ISBN

Age Range