ROGUE ONE debuted in theaters this weekend to thrilling applause from STARS WARS fans new and old. The film is the first ever stand-alone entry in the series, and takes place right before the iconic opening of the original STAR WARS : A NEW HOPE movie that kicked off the global phenomenon in 1977. Without spoiling anything, there is no question now that the events of ROGUE ONE will have fans thinking about Episode IV: A New Hope in a different way.
Recently DBG got the chance to adapt the original STAR WARS trilogy into a series of young adult novels from some of the today's best-selling authors including Adam Gidwitz, Tom Angleberger, and Alexandra Bracken, whose adaption of A NEW HOPE entitled THE PRINCESS, THE SCOUNDREL, AND THE FARM BOY actually begins in the few short moments between the end of ROGUE ONE, and the beginning of A NEW HOPE!
The force is strong with this one. So go ahead and click here to read the first three chapters of THE PRINCESS, THE SCOUNDREL, AND THE FARM BOY now. Then make sure you have plenty of these titles in stock at your School & Library for all the eager fans looking for more stories from a galaxy far, far, away.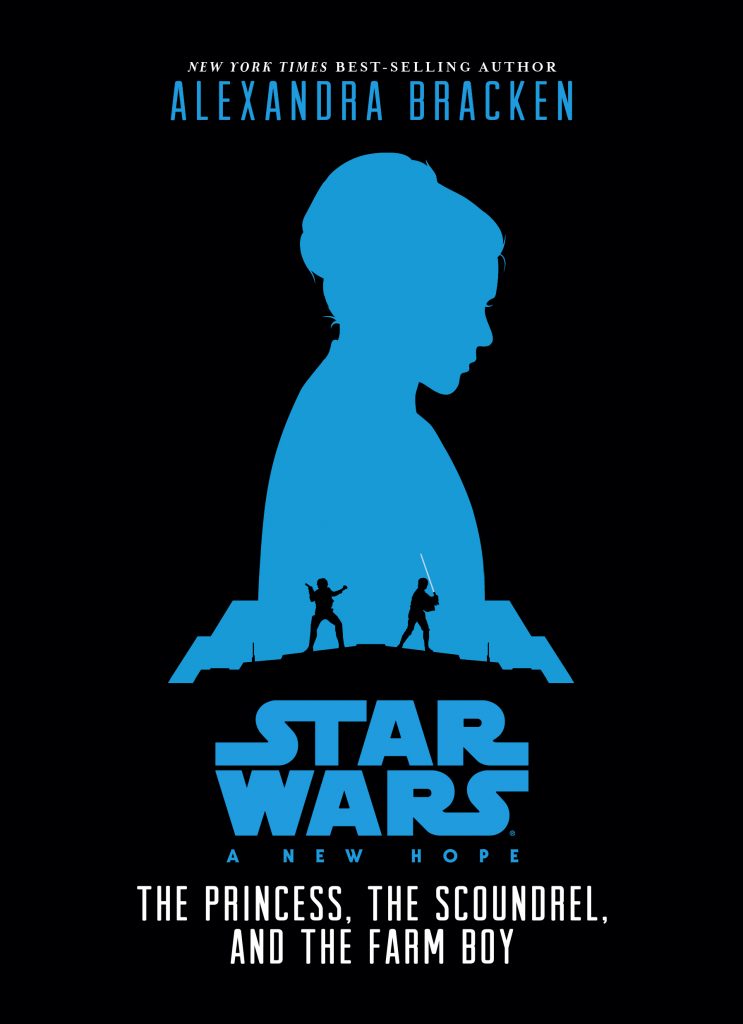 The galaxy is at war. Although the Rebel Alliance has won a few battles against the Empire, hope is fading. The Empire is about to finish building the greatest weapon the galaxy has ever seen—the Death Star. The rebels' only chance to defeat it now lies in the unlikely hands of a princess, a scoundrel, and a farm boy. . . . Acclaimed, New York Times bestselling author Alexandra Bracken delivers a captivating retelling of Star Wars: A New Hope like you've never experienced before. Since the premier of the original film, Princess Leia, Han Solo, and Luke Skywalker have become iconic, larger-than-life characters. The Princess, the Scoundrel, and the Farm Boy takes a deeper look at these three heroes as they join forces to defeat the evil that threatens their entire galaxy.