In the Ocean (L1/Coreader)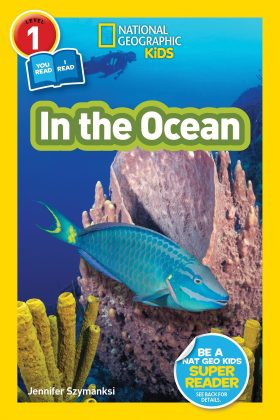 Dive into the waves and under the sea to meet the unique, amazing, and totally weird creatures that call the ocean home!
Whales, dolphins, sea turtles, and fish galore–you'll encounter all these incredible creatures and more in this early reader, designed for parents and children to read together.
National Geographic Kids Readers have been a hit in the competitive beginning reader category, and this book builds upon that success with a new approach–parents and children reading together. With the same combination of careful text, brilliant photographs, and fun approach to high-interest subjects that has proved to be a winning formula with kids, National Geographic Co-Readers provide one page of adult-read-aloud and one page of kid-read-aloud text on each spread, building toward a collaborative reading experience. Inside you'll find expert-vetted text, stunning images, and activities that help kids understand the concepts and vocabulary words in each book.
Released

Pages

ISBN

Age Range