Our stars kept rising last month as April brought four more starred reviews from our friends at The Horn Book, School Library Journal, and Kirkus Magazine. With May already off to a great start we've gone ahead and included links to those recent reviews of both current and upcoming titles below, so make sure you add these new DBG books to your school or library today! As always we are incredibly humbled by the support each of these titles has received.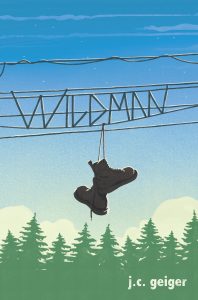 Wildman by J.C. Geiger isn't out until June but early reviews of the title have us ready to hit road with this book in tow.
"The ethereal Dakota is reminiscent of John Green's Alaska, while the rest of the cast is crass, uncouth, dangerous at times, and winningly human. All of this is amplified by Geiger's ability to spin laugh-out-loud, insight-filled one-liners to keep the pace up while the quieter moments balance the narrative with genuine beauty. A thought-provoking, hilarious, eloquent story of a young man realizing that the world is much larger than the one set up for him." – Kirkus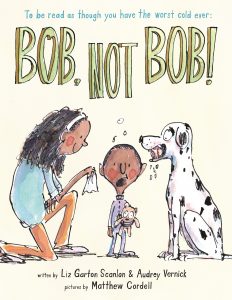 Bob, Not Bob by Liz Garton Scanlon and Audrey Vernick with illustrations by Matthew Cordell earned its third starred review this time The Horn Book.
"Kids will relate to Little Louie's suffering from both his cold symptoms and his inability to make his wishes heard. Cordell's expressive loose-lined illustrations set on lots of white space enhance the humor and help move the plot forward. Sharp-eyed viewers will clue in to the difference between BOB meaning the dog (printed with an o-shaped O) and BOB meaning MOM (with a heart-shaped o: "B♥B"). Eventually, Mom (exhausted), Little Louie (happy), and Bob (content) all end up in bed, as "cozy as could be." All turns out well for Little Louie; his germs, however, move on to the next victim. Get well soon, Bob, er, Mom!"  – Kitty Flynn Horn Book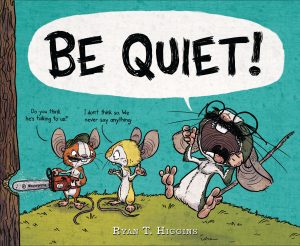 Be Quiet! by Ryan T. Higgins (Mother Bruce and Hotel Bruce) is available now, and jus earned it's THIRD starred review from School Library Journal.
"The text, appearing in a large, handwritten font and in speech bubbles, is well spaced and easy to read. The giggle-inducing conversations among the characters are fast-paced and witty. The illustrations are large and comical, inviting readers to fully experience the range of emotions displayed by the characters. VERDICT This hilarious and fun read-aloud will be a hit at storytime. Kids will be laughing out loud." – Amy Shepherd, St. Anne's Episcopal School, Middleton, DE SLJ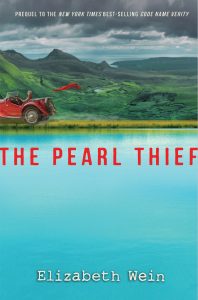 The Pearl Thief  by Elizabeth Wein's is inching ever closer to release later this month, and as the countdown to this prequel to Code Named Variety continues so to do the starred reviews. The latest from School Library Journal marks the FOURTH starred review for this title.
The main plot is compelling and has the added depth of Julie's growth and her interactions with the cast of interesting characters and the hints of her future romantic relationships. VERDICT A must for Verity fans and a good read for those who enjoy mystery with a touch of romance. – Janet Hilbun, University of North Texas, Denton SLJ